May 2015 Update
May 19, 2015
It's been a busy 2015 for us here at NMC Live: Solstafir have continued to unearth their magic touring Europe the incredible 'Otta', including their standout shows at Roadburn. Shining blew everyone away on tour with Devin Townsend and Periphery in March and announced their new album on Spinefarm/ Universal. Amplifier & Black Moth took their "stoned out, progged out" sounds around the UK. Anneke van Giersbergen returned to the UK with The Gentle Storm. Kerbdog finally gave the regions of Ireland a taste of their comeback.
Speaking of comebacks, we've also enjoyed the return of Oceansize frontman Mike Vennart in his solo guise as
Vennart – packed shows, expect some more. Last, but certainly not least, Lone Wolf has returned to the stage with his new album, a record that has hit 4-5 star reviews in the likes of Clash, Uncut and Music OMH.
The indoor festival season has also allowed
God Seed to lay waste to London's Electric Ballroom at Incineration, whilst Zottegem, Belgium hosted The Ocean, Maybeshewill and more at Dunk! Festival. Both of these festivals featured relatively new acts to our roster, as Alcest showed they still have metal chops at the end of their UK/ Ireland tour, and Mono did what Mono do best – a majestic headline performance. More info on European shows for those bands is below.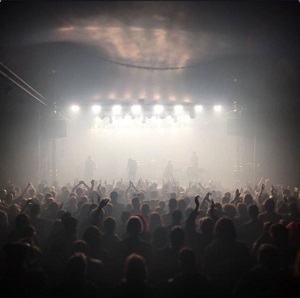 Added to that, we'd like to welcome Crippled Black Phoenix, Long Distance Calling and Agent Fresco to our European booking roster. All three bands fit the profile of what we're trying to build here, and we've personally been fans for a while now. 
This brings us nicely to one of our freshest announcements – the return of Abbath. Immortal's frontman is going solo, and we're booking him and his band throughout Europe. First up are these festivals:
27.06.15 – Tuska Festival, Finland
04.09.15 – Meh Suff, Switzerland
05.09.15 – Fall of Summer, France
20.02.16 – Blastfest, Norway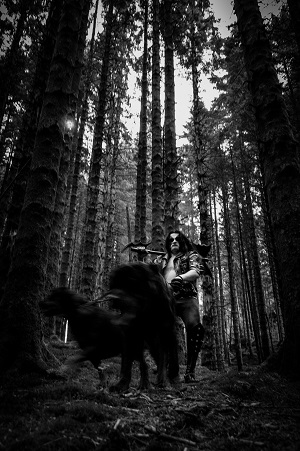 Our first tour with Mono will be a European run in October/ November 2015. More dates will be announced, so keep your eyes peeled…
The Ocean are in Scandinavia right now, and will play Graspop and more this summer. Keep up to date with them here.
Alcest are hitting Germany in September around Incubate Netherlands and Meh Suff in Switzerland. Click here for the video for 'Opale', from latest album 'Shelter'…
We've announced a full UK tour for W.A.S.P which is already selling great…
Amenra will play Oya, Brutal Assault, Amplifest and more this year, keep up to date with them here.
Cult of Luna head to the UK to headline Arctangent Festival, which will also feature Maybeshewill, Vennart, Talons, Lone Wolf and a return to Europe for Japan's finest math-rockers, LITE.
We've also got as strong contingent heading to Graspop Metal Meeting with God Seed, Shining, Alcest, The Ocean and Ne Obliviscaris all performing; Shining and Ne Obliviscaris will perform on the same weekend at Hellfest.
Ne Obliviscaris have a busy summer festival period ahead of them as they continue to spread their unrelenting sound… the above along with Summer Breeze, Bloodstock, Vagos, Resurrection, Metal Days and more will get a chance see these progressive and heavy minded Australians…
Solstafir meanwhile have a similarly busy summer with Wave Gotik Treffen, Tons of Rock, Nova Rock, Dour, Deichbrand, Ilosaarirock, Ramblin' Man (with VerseChorusVerse, Alcest and Knifeworld) and more getting the 'Otta' treatment… they've also announced a UK tour for July and some European club shows in October…
Nine Black Alps have released a new live album and play Y Not Festival; Kerbdog headline The Cave at Two Thousand Trees; Knifeworld head out on some UK shows, and frontman Kavus Torabi will also be out with Gong who tour in October.
Finally, we'll once again host a stage at Sheffield City Hall for Tramlines Festival, with Alcest, Knifeworld and Lone Wolf, being joined on our stage by Anathema, Rolo Tomassi, And So I Watch You From Afar, Cleft, The Slow Revolt and The Broken Oak Duet.